Indian railway and its schedule have always been a matter of controversy and disturbance for most of its passengers. And especially if we talk about winter and foggy season, trains have actually no schedule for running to their destination. Most of the time trains get canceled, putting travelers in the utmost hectic stage.
In a move to make this traveling a more convenient, Indian railway is coming with a plan to enable their travelers to know the real-time running status of trains. According to a report published by one of the leading newspaper, Indian railway is about to come up with a GPS-based system fitted in the train which will automatically show the current running status of the train, and not like the present day manual updated status.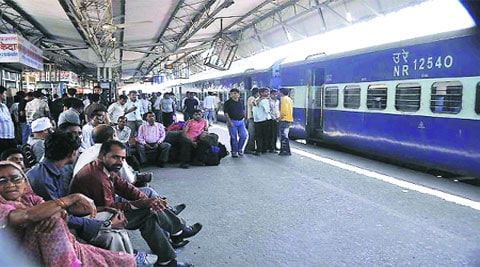 Railway Minister, Piyush Goyal has instructed all the 16 zones of railways to update with this app for passengers convenience.  Starting with Delhi-Howrah and Delhi-Mumbai route by February, this will cover the entire country in the coming year.
In collaboration with the map of India, this new device has been tested this October in Mughal Sarai division. While talking to media one of the official said that the new device will be fitted in the train, which itself will keep locating and updating the running status to the users of the application.
Apart from updating the running status every second, the device will also provide crucial detail like the maximum speed of the train and the number of stoppages that train has made unnecessarily.